In the 19th century there were several branches of the Trawin (pronounced "Troyne") family in South Molton. One of these in particular was deeply involved in the wool business. In 1861 Joshua Trawin, Wool Sorter (born in 1785) and his wife Mary (born in 1790) were living in East Street, South Molton, with their son Samuel, a wool agent, and his wife Sarah (born Sarah Baston Tapp), and their three children, William, Sarah and Henry Tapp Trawin (born in 1855). By 1891, Henry Tapp Trawin, Wool Stapler, had a wife Sarah, and 8 children, and they had a wool business at Lashbrook House, North Street, Witheridge. Later they moved to 19 The Square.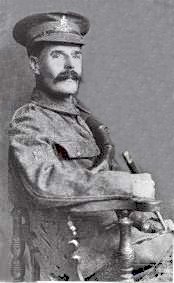 Their second son, Frank, was trained as a tin smith, but at the age of 28 he emigrated to Canada. In 1904 the Canadian High Commissioner for Immigration had sent posters and maps promoting the prospects of life in Canada to all schools, and Witheridge was no exception. Frank may have seen these and they may have helped make up his mind. He sailed for Canada in 1905, and obtained entry for his homestead on October 25th of that year, it was near the Carrot River in Saskatchewan.
A homestead was 160 acres and cost $10. If, after three years a house had been built, 40 acres of land had been cleared and cultivated, and the homesteader had lived there for 6 months in each year, then title to the property was his. In 1906, Frank built his 12ft by 12ft house for $100 and cleared land. In 1907 he sowed his first crop of oats and barley, and built a 16ft by 30ft stable and a granary, dug a well, and put up 1½ miles of wire fencing. He spent the long cold winter months in the Carrot River lumber camps to supplement his income. In 1908, Frank's elder brother Harry came out and joined him in time for harvest. Later on Harry took up a homestead of his own, but things did not work out, and he abandoned it for work on farms and in lumber camps. When the war broke out in 1914, he enlisted in the Army, and was gassed in France.
In December 1909 Frank's farm was inspected, and in January 1910 a patent was issued granting him title to the land. After harvest the same year he returned to Witheridge and spent the winter there. His account of life in Canada must have enthused his sisters, Annie and Sarah, and his youngest brother Arthur, who was 15, for in March 1911 all four set off for Canada from Avonmouth on the "Royal George" steamship.
Frank's first class ticket cost him £100, but the other three travelled third class at £25 each. During the five-day voyage the emigrants were all examined by the ship's surgeon to see that they all met the health regulations of the Canadian Immigration Act. The examination was to see that they were "believed not to be insane, epileptic or consumptive or idiotic, feeble-minded or afflicted with a contagious infection or loathsome disease", and to see if he or she were "deaf, dumb or blind or otherwise physically or mentally defective". The ship docked at Halifax on March 28th, from there they went by train to Melfort in Saskatchewan, where they loaded their belongings onto a wagon for the 15 mile journey to Frank's homestead.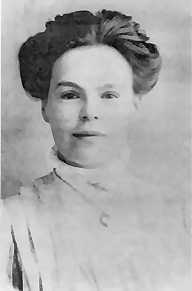 Sarah, or Sally as the family knew her, had been a pupil teacher at the British (Chapel) School in Witheridge, which she and her brothers and sisters had attended as pupils. She had passed her grade 8 by the age of 15. There was no money for her to continue her education, so to become a teacher (her ambition) she was appointed Pupil Teacher at the British School, taking grades 1, 2 and 3. The schoolroom was open and the Head, who taught the remaining grades, could keep his eye on her and supervise when necessary. When her youngest brother, Arthur, came to the school, he tended to play his sister up. She mentioned this to her father, who punished Arthur so severely that she never reported him again. She taught there for 11 years until she left for Canada in March 1911. She was popular, for when she left she received a presentation of a dressing case, handbag and an album of Witheridge, photographs and the signatures of all the contributors. This is still in the family's possession. Soon after she arrived in Saskatchewan a teacher vacancy occurred locally and Sally was taken on, and taught there until her marriage to Bert Whittome in 1912. They had three children and lived in the Naisbury district until 1940, when they retired to Melfort, north of Regina.
When Annie (known as Nancy) arrived at Frank's homestead she took over as housekeeper for her bachelor brothers and her sister Sally. When the brothers enlisted in the 1914-18 war, she engaged a farmhand to do the work under the supervision of her brother-in-law Bert Whittome. After Arthur married in 1921 Nancy worked in various homes, and looked after the Whittome farm when Bert and Sally and their young son Steve went to England in the winter of 1922-23 to visit their families.

Arthur was 15 when he arrived in Canada, and at the start he worked on Frank's farm. When his brothers enlisted and his sister Sally married Bert Whittome, Arthur farmed the land at Belgrave and Annie kept house for him. In 1919 he enlisted and was drafted overseas, being stationed at Ripon in Yorkshire. After his discharge from the army he came back to Belgrave and purchased a homestead of his own.
It had a 16ft by 20ft frame house with a lean-to kitchen, a 24ft by 26ft frame barn, and three granaries. Boarding with the Trawins at the time was Jessie Robertson Kinistino, who was a teacher at Belgrave School. Arthur and Jessie were married in 1921. Their children were Bill, Ellen Margaret, John and Jean.
Ellen Thorne Trawin was born in 1878 and, like her brothers and sisters attended Witheridge British School. On finishing her time as a pupil there she was made Monitoress, and in 1893 she became pupil teacher. She held this post for 5 years; at the same time she was studying for her teaching qualifications and passing exams. On one occasion her father, Henry Tapp Trawin, persuaded the head to allow her two days off for extra private study. She took music lessons and became quite an accomplished pianist. The Trawins all loved music and spent hours singing while one of the girls played the organ or the piano. Nellie taught piano and played at many Christmas concerts, social and weddings throughout her life.
In 1898 she left Witheridge and taught in London and Edinburgh. In 1912 she booked on the "Titanic" to cross the Atlantic, but fortunately for her an earlier passage became available and she took it. She arrived in Halifax in April and went on to join the others on Frank's homestead. She was quickly taken on as a teacher at Belgrave School. In 1915 she married Newman Holmes, who had a homestead at nearby Kinistino. They had two sons, Edward Trawin and Arthur Newman. Nellie (as she was known) taught at local schools and died in 1955.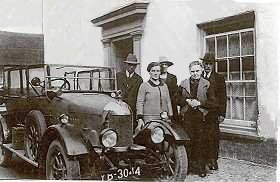 Back in Witheridge the old couple, Henry and Sarah, moved their business across the Square to Leigh House, where there was still room for them round the back to milk their cows. This was in 1923. In 1924 Henry Tapp Trawin died, and Frank returned to Witheridge to take over the family business. He died in 1936. Nancy (Annie) also came back to live with her mother, her two brothers and her sister Ella. Her mother died in 1957, and Nancy in 1962.
In 1939 Arthur purchased Frank's land, which he had been renting for some years. Arthur had been Secretary-Treasurer of Belgrave School in 1917 at the age of 21, and played an active part in the community. In 1944 he and Jessie sold their land and moved to Naisbury, where they farmed and established a pedigree seeds firm. Trawins Seeds Ltd, now in the 1990's run by their sons Bill and John, and John's sons Ross and Brent. Jessie died in 1957, and Arthur in 1976.
---