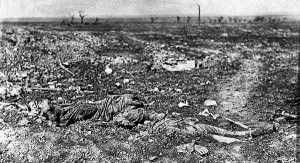 This page is In Honour of All Those from Witheridge who fought, for our freedom in the Two World Wars - And in Memory of those who gave their lives for us.
"They shall not grow old,
As we that are left grow old:
Age shall not weary them,
Nor the years condemn,
At the going down of the sun
And in the morning
We will remember them"

Laurence Binyon (1869-1943)
1914 -1918 War Dead

A Bodley
H Boundy
E F Burridge
F C Crook
C H Facey
W R E Facey
W H Ford
P. Gard
S W P Partridge
A H Hill
F. A. Kingdom
C. Matthews
H. Phillips
A. Roberts
J. Rowcliffe
S. R Selley
J Tarr


1939 -1945 War Dead

W R Tidball
F L Tidball
P A G Chapple
F J Hartnell
D J Keith

ROLL OF HONOUR 1939 - 1945
Morgan, Ernest John. Warrant Officer (PSM). Died 1st June 1940, Aged 34. Husband of Kathleen Morgan, of Witheridge, Devon Buried at Helfaut Churchyard, France. Second Battalion Glosters.
---
Previous

Go to Top

Home

Text Version

Next Page
Last Edited 03/07/2006 Copyright © 2000-2006 Witheridge
Unless otherwise indicated on the page in question, the photographic images reproduced on this site belong to the Witheridge Archives, and, as such may not be reproduced for commercial purposes without written permission. However, you are welcome to use any of the photographs belonging to the archive for personal and/or non-commercial use. Any material shown as not being owned by the archive may not be reproduced in any form without first receiving written permission from the owner of the material in question.